Ad blocker interference detected!
Wikia is a free-to-use site that makes money from advertising. We have a modified experience for viewers using ad blockers

Wikia is not accessible if you've made further modifications. Remove the custom ad blocker rule(s) and the page will load as expected.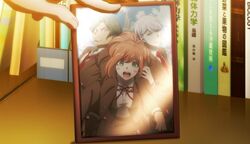 Class 74th is a class batch from Hope's Peak Academy. Only three known members have survived The Tragedy and joined the Future Foundation before being thrown into the Final Killing Game.
List of Known Students
Description
School Life
Before the Tragedy
During the Tragedy
Joining the Future Foundation
Final Killing Game